Comfortable,
Caring
Treatment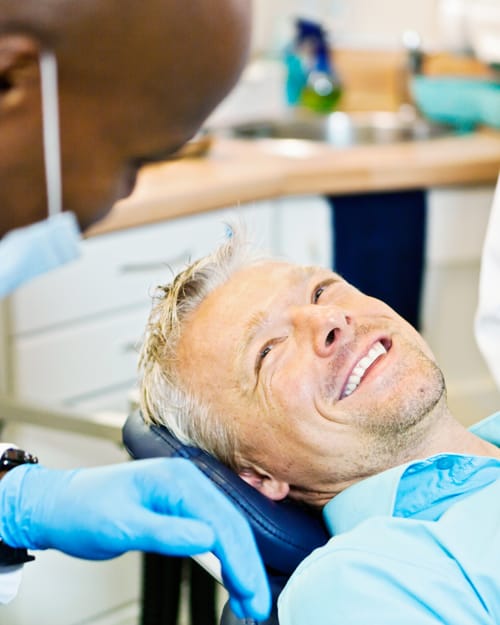 We'd like to offer you a free second opinion! Call today to schedule your free dental consultation:
Mesa - Modern Dentistry East Valley, near S. Stapley Dr and E. Baseline Rd., (480) 359-3827
Making the best decisions about your dental health can sometimes be challenging, particularly if you need to undergo a complex procedure or treatment.
It can be hard to understand the technical terms, and sometimes, you may get so overwhelmed that you don't even know what questions to ask next.
If a dentist has recommended a specific dental procedure, and you're not sure what to do next, get a second opinion. If you feel anxious or fearful about visiting the dentist, and have trouble getting a first opinion, much less a second opinion, we understand. That's why we're happy to provide second opinions at no charge, and this consultation is relatively easy – just an exam, X-rays, and a chance to talk to one of our sedation dentists about your concerns.
Reasons for getting a second opinion from a dentist include:
you didn't completely understand what another dentist was recommending
you want to confirm the original diagnosis and/or treatment plan
you didn't like the way you were treated at the other dental office
you didn't trust the other dentist and/or the recommendations
you're about to invest a big chunk of money and time, and you want to be sure that you're making the best decision
With these types of dental conditions and procedures, it can be particularly helpful to get an opinion from more than one dentist:
crowns and bridges
broken or cracked teeth
dentures
root canals
If you're hesitant at all, play it safe, and give us a call to schedule a second opinion.  It's important to choose the best dentist for your needs.
For further information about a second opinion consult, or to schedule an appointment, please contact the office nearest you;
Mesa - Modern Dentistry East Valley, near S. Stapley Dr and E. Baseline Rd., (480) 359-3827
Please note: Our dental offices are in Mesa, AZ.  We're preferred providers, in network, for some providers and accept most other dental insurance plans.  Please contact our offices for coverage details.