Comfortable,
Caring
Treatment
Call to schedule a free dental consultation: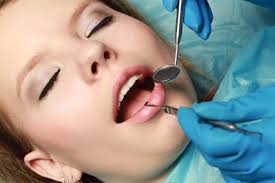 Mesa - Modern Dentistry East Valley - (480) 359-3827
With the magic of oral sedation dentistry, you can rest through a dental visit and leave with little or no memory of it!
With oral sedation, time flies while you're in the chair. Also known as "conscious sedation dentistry," this type of sedation involves taking a pill before treatment. Once you become alert again, all of your dental work has been completed. During the procedure, we'll be monitoring pulse, blood pressure, and oxygen levels.
Oral sedation is a deeper form of sedation than laughing gas (nitrous oxide), but not as deep as IV sedation (general anesthesia).
Oral sedation dentistry works well if you:
are scared of needles
have sensitive teeth or gums
have a physical condition that makes it difficult to tolerate dental treatment
have a hard time getting numb or have a reaction to Novocain
would prefer to have several dental treatments performed in only one visit
Please note that with this type of sedation dentistry, someone will need to drive you home from your dental visit and monitor you for two to four hours afterward, due to the sedative effects of the pill.
If you should have more questions about oral sedation and the differences between oral sedation, IV sedation, and laughing gas, please contact our office nearest you.  We'll be happy to answer your questions and set up a free consultation for you.
Please note: Our dental offices are in Mesa, AZ.  We're near you if you live or work in: Mesa, Phoenix, Gilbert, Chandler, Tempe, or Scottsdale.